Home » Archive by Author
Articles by Edwin Kwan
Edwin Kwan is the founder and editor of Little Handy Tips and Wollongong Fitness. He is also the developer for the Google Custom Search WordPress plugin and Custom About Author WordPress plugin. He also has a keen interest in Photography . Find out more about him here.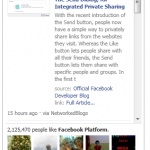 This article is on how to leverage social media for your website by adding either a facebook like button or like box to your website.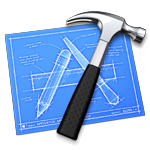 There doesn't seem to be a proper way to upgrade from XCode 3 to XCode 4, so the best way to do this is to completely uninstall XCode 3.
I found that the best way to do this is by running the following command from a Terminal Window
sudo /Developer/Library/uninstall-developer-folder

Something interesting on Skype. From conception to acquisition by Microsoft. Skype's an interesting company to follow, founded in 2003. Purchased by eBay in 2005 and sold in 2009. And recently acquired by Microsoft for $8.5 billion, which means they paid $1,000 for each user. Making many wonder if Microsoft overpaid for Skype.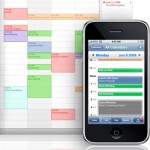 It would be good if you can add colors on your iPhone calendar. It will be easier on the eyes and keeping track of your schedule and appointments will be straightforward. Here is a step by step guide on how to do so.
When you run the mvn package command, as part of the build cycle, Maven will compile and test the code before packaging it in its distributable format.
However there are times when you want to compile and package the code without running the test. While I don't advocate shipping untested code, there can be a number of reasons why you want to package the code without running test.
In order to perform mvn package without running the test. You need to use the argument -Dmaven.test.skip=true