Home » Archive by Tags
Articles tagged with: Maven
When you run the mvn package command, as part of the build cycle, Maven will compile and test the code before packaging it in its distributable format.
However there are times when you want to compile and package the code without running the test. While I don't advocate shipping untested code, there can be a number of reasons why you want to package the code without running test.
In order to perform mvn package without running the test. You need to use the argument -Dmaven.test.skip=true
Maven compilation failures due to annotation and generics not being supported. This is because Maven by default uses JDK 1.3. To fix this, you should specify the version in your POM.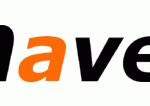 Solution for "Resolution will not be reattempted until the update interval of central has elapsed or updates are forced. Original error: Error transferring file: Connection timed out" is to use the -U option to force an update.