Home » Archive by Tags
Articles tagged with: Oracle
One of the questions I got asked today is what the difference is between the SQL commands DELETE and TRUNCATE. So here we're looking at the differences between DELETE and TRUNCATE.
I've created an Oracle SQL cheat sheet to list all the Oracle specific commands which I commonly "forget". This will be a growing list and I will add items in there as I come across them. As always, if you feel there is anything worth adding to the list, please feel free to share in the comments.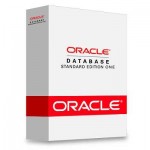 Since Oracle version 10, the database give a chance to flashback a dropped relational table.
Whenever a relational table is dropped, it goes into the recycle bin, which is similar to the recycle bin on your Mac or PC.
Here's a quick tutorial on how it works.