Home » Archive by Author
Articles by Edwin Kwan
Edwin Kwan is the founder and editor of Little Handy Tips and Wollongong Fitness. He is also the developer for the Google Custom Search WordPress plugin and Custom About Author WordPress plugin. He also has a keen interest in Photography . Find out more about him here.
One of the questions I got asked today is what the difference is between the SQL commands DELETE and TRUNCATE. So here we're looking at the differences between DELETE and TRUNCATE.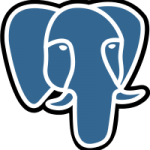 In Postgres and MySQL database, there is a neat functionality which returns results from a specific range of rows. This is done using LIMIT and OFFSET. The examples in this article demonstrate how they work.
Here are examples on how to set the date and time on Solaris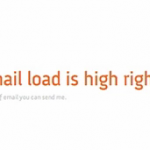 Courteous.ly is a new service which allows you to tell your friends what level your email load is in real time. It allows your friends to know when is best to email you. The future of email etiquette perhaps.
This month's Google Adsense newsletter talk about how to enhance your website's user experience by using custom search engine. If you are using wordpress for your website, the easiest way to do this is by using the Google Custom Search Wordpress Plugin.