Home » Archive by Author
Articles by Edwin Kwan
Edwin Kwan is the founder and editor of Little Handy Tips and Wollongong Fitness. He is also the developer for the Google Custom Search WordPress plugin and Custom About Author WordPress plugin. He also has a keen interest in Photography . Find out more about him here.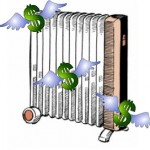 With winter here, many of us will be using our heaters to keep us warm.
We know that heaters uses energy to run, but do you know how much your electric heater is costing you?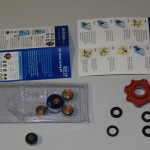 If you live in Sydney, Illawarra and the Blue Mountains, Sydney Water is offering a free Do-It-Yourself (DIY) Water Saving Kit to your household. It is easy to fix and it can save you up to $60 a year on your water and energy bills. So start saving by registering to receive your Free DIY Water Saving Kit.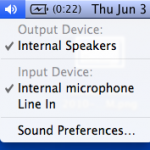 Want to view more options for your Mac's menu bar?
Well hold down the Option button while clicking on the menu bar items and you'll be shown more information.
This works for the Air Port icon, the Speakers icon and the Battery icon on the menu bar.
How to use pushd and popd for switching between working directories when working in a command line editor.
Sometimes when using the apt-get command to upgrade, you may have packages that are being kept back.
use apt-get dist-upgrade instead.