Home » Archive by Author
Articles by Edwin Kwan
Edwin Kwan is the founder and editor of Little Handy Tips and Wollongong Fitness. He is also the developer for the Google Custom Search WordPress plugin and Custom About Author WordPress plugin. He also has a keen interest in Photography . Find out more about him here.
Want to schedule torrent downloads to occur when you are not busy using the computer?
Or are you on an internet plan where you have separate peal and off-peak quotas and would like to do your downloading during the off-peak period?
A scheduled torrent downloading program might be what you are looking for.
Here's a handy scrip to schedule your torrent downloads while you sleep.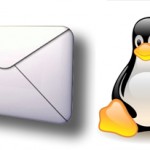 Forward emails sent to the computer's root account to a different username.

Here's a tip on how to setup safari to open links, that would normally open in a new window, to open in a new tab instead.
Here's a little tip to display hidden files in Finder on your mac.
List of available water rebates in Australia. Divided by State.