Home » Archive by Category
Articles in Linux
Sometimes when using the apt-get command to upgrade, you may have packages that are being kept back.
use apt-get dist-upgrade instead.
If you are having problems accessing certain directories in your samba share, you might not have follow symbolic links enabled. Here's a handy tip to show you how to do that.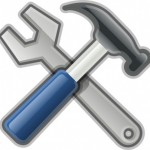 Find out how you can use regular expressions when in shell or dos to increase your efficiency!